Andy Garcia to Rob The Mob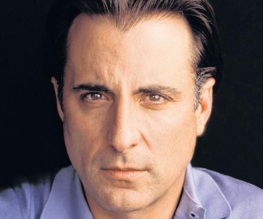 Andy Garcia has been added to the cast of upcoming drama Rob The Mob, proving once again that the star is ten times cooler than you are. Garcia's role in this is currently unknown, but we'll hazard a guess that he'll be getting into Mafioso mode for this one.
He'll be joined by funnyman Ray Romano of Everybody Loves Raymond fame. Romano's role is also unknown at present, but he would make a hilarious gangster in our opinion. He's got the "sleeping with the fishes" drawl and everything.
The project is based on a true story, and follows a couple who steal from social clubs run by mobsters in New York. They stumble across a list of every Mafia member in the city and soon become the targets of the FBI, the Mob and their own families. Michael Pitt and Nina Arianda star as the endangered couple. Independent filmmaker Raymond De Felitta will be directing. Until this one hits cinemas, Garcia is providing his dulcet tones for animated sequel Rio 2 alongside – wait for it – Bruno Mars. What fresh hell is this?
About The Author