Angel Of Death gets director Tom Harper on board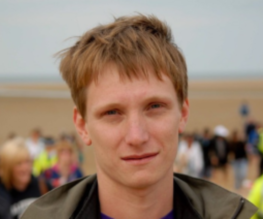 Angel Of Death, the sequel to The Woman In Black is to be directed by Tom Harper it has been confirmed. The Bafta-nominated director has a slew of television and film credits to his name, having been responsible for directing several episodes of Misfits as well as 2009's The Scouting Book For Boys.
Following The Woman In Black's commercial success, the concept for Angel of Death has been in the works for some time now and is thought to take place four decades after the events of the first film. Despite the difference in time-frame, Angel Of Death will retain the Eel Marsh house setting of The Woman In Black, but Daniel Radcliffe's character will not reappear. Given that we found it nigh on impossible to take the idea of Daniel Radcliffe as a lawyer and father seriously (we will never be able to see you as anything other than a bespectacled twelve year old Radcliffe, no matter how thick your sideburns are) casting him as a forty-something would have been pushing it a bit.
The plot is set during World War II and will concern the life of a young nurse (who as of yet has not been cast) who is charged with caring for a group of children that arrive at Eel Marsh House but are met with the vengeful presence of the titular Woman In Black. The story-line for Angel of Death has been lifted directly from the original novels that the play-adaptation for The Woman In Black was based on and will once again be produced by Hammer Films. Tom Harper is said to particularly excited to helm the Angel of Death due to the surprising success of The Woman In Black; the feature was the highest grossing British horror film of the past twenty years and the follow-up is sure to follow suit if handled correctly.
Are you excited for the sequel?
About The Author