Angelina doesn't want to portray Cleopatra as a sex symbol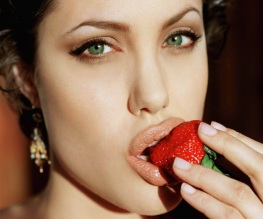 Angelina has once again convinced herself that it is not her looks that is landed her roles but her sheer acting talent. Angelina is now claiming that her upcoming portrayal of Cleopatra will not be as lovely as Elizabeth (Taylor's) in 1963 as they are going to be attempting a more accurate portrayal of the ancient queen.
Angelina seems to be seeing a little bit of herself in the project; she claims that Cleopatra is terribly misunderstood and this film will bypass her status as a sex symbol and focus on her strong personality (making Angelina the perfect candidate for the role…).
Cleopatra: A Life, the book from which the film is being adapted, presents her as a firm ruler and military tactician who embarked on a ruthless rise to power. The book has been adapted for the screen by Brian Heigland (LA Confidential, Robin Hood) and David Fincher (Fight Club, The Social Network) is rumoured as the director.
About The Author