Angelina Jolie wants David Fincher for Cleopatra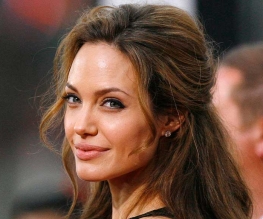 While doing the rounds in Cannes for Dreamworks' animated sequel Kung Fu Panda: The Kaboom of Doom, Angelina Jolie mentioned to reporters that she has been in early talks with David Fincher over directing Cleopatra. It's not the first time he's been mentioned and if this partnership is to come to fruition it should be (at least) 25x better than the last historical film Jolie was in, which was the turgid Alexander. We hope that she doesn't try another accent this time.
Jolie has been attached to star as the Egyptian Queen for a good while now and, along with producer Scott Rudin (The Social Network), they've been looking at A-list directors with the likes of James Cameron and Paul Greengrass dilly-dallying with the project. While Fincher is certainly not a lock, he still has to finish The Girl with the Dragon Tattoo remake/adaptation/whatever and his next project is supposed to be 20,000 Leagues Under the Sea. Cleopatra could throw a spanner in the works if Fincher is suitably intrigued by Jolie/Rudin's plan for the project.
With a script by Brian Helgeland and a synopsis mentioning that the story will deal with Cleopatra's rise to power, how she married her brothers (yuck), killed both of them as well as a sister (good God!) as well as her dalliance with Marc Antony; it all sounds a bit Sunset Beach/Scarface. So it sounds awesome then.
Tentatively stated for release in 2013, it certainly looks like Cleopatra will be the next project for Jolie as she finishes her first directorial feature In the Land of Blood and Honey. It'll be interesting to see where this goes especially after Elizabeth Taylor's performance in the 1963 film.
About The Author