Angelina Jolie's Unbroken gains Garrett Hedlund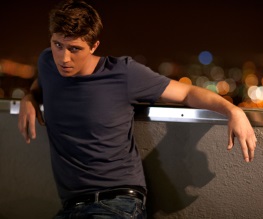 Angelina Jolie seems to be taking a liking to the director's chair. Following on from her success with the Bosnian war-inspired In the Land of Blood and Honey, she's now turned her efforts towards bringing the incredible true story of Louis Zamperini to the big screen.
Joining her cause are Joel and Ethan Coen, who have written the most recent draft screenplay for Unbroken, and cinematographer Roger Deakins (who will act as the film's DoP). 300: Rise of an Empire headliner Jack O'Connell has already bagged the lead role of Zamperini himself – and now new reports from Variety suggest that Garrett Hedlund, star of 2010's Tron: Legacy, will take the role of Zamperini's fellow POW Commander John Fitzgerald.
Based on Lauren Hillenbrand's non-fiction book, Unbroken is set in 1943, when former Olympian and WWII bombardier Louis Zamperini found himself crashed and adrift at sea for 47 days and 2000 miles with two crewmates. Eventually they were rescued by the Japanese Navy and sent to a POW camp, where Zamperini became the target of a sadistic overseer.
Principal photography on Unbroken is set to commence next month with a planned release date of December 25th 2014, so there'll be quite a wait until we get to see this true story brought to life.
About The Author