Antonio Banderas in Spielberg's Knockout?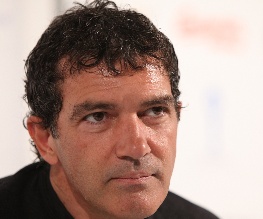 Steven Spielberg's Knockout has already been reported to feature an all-star cast. With the likes of Michael Douglas, Ewan McGregor and Dennis Quaid already signed up, we've now had reports that Antonio Banderas might be joining them too. One actor who has definitely signed up is the up-and-coming Channing Tatum.
Tatum (teenage heart throb most renowned for his moves in hip hop dance film Step Up) has landed a small role in the film as a specialist military man who is part of the team led by Mallory Kane (martial arts fighter Gina Carano). Tatum's character is sent to save Kane after she's double crossed and tries to discover who is setting her up.
If Banderas accepts the role he will play the head of Kane's section and one of the insiders plotting her downfall. With his most recent performance being Puss in Boots in Shrek, it'll be nice to see Banderas back in an action role like those of his greatest movies such as The Mask of Zorro and the brilliant Desperado.
Do you think this will be a good comeback role for Banderas? Tell us below…
About The Author