Arrietty UK trailer released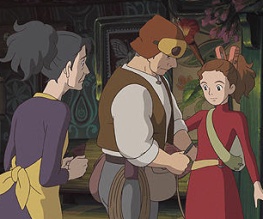 Attention Studio Ghibli fans! We might just have made your Friday. An astonishing 361 days after we featured the first teaser trailer for Borrowers reimagining Arrietty, a UK trailer featuring the voices of Saoirse Ronan, Mark Strong, Olivia Colman and Tom Holland has finally arrived. And it is, as you might imagine, bloody beautiful. Check it out:
[FLOWPLAYER=http://uk.image-1.filmtrailer.com/78643.jpg|http://uk.clip-1.filmtrailer.com/6584_24288_a_5.flv,275,180]
If you can't wait a month to find out how much you're going to love Arrietty, there are some serviceable opinions here. If you can, it's out on 29th July. You'll love it.
About The Author