Aussie vultures close on UKFC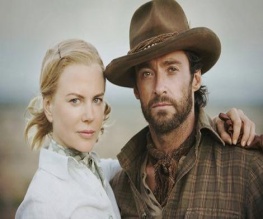 The Australian film industry has plans to descend upon the beleaguered UK film industry if proposed DCMS cuts go ahead.
Speaking yesterday, AusFilm head Jackie O'Sullivan said that if there was less reason for US studios to work with UK production companies then "we would like to see them come to Australia, and we will be chasing them". AusFilm is the antipodean equivalent of the UK Film Council.
A new focus on Australia as an international haven for filmmakers could mean thousands of redundancies in the UK, particularly in London and the South East where major studios such as Pinewood and Elstree are based. AusFilm have also admitted the possibility that they would seek to poach British film crews, diminishing the core of skilled industry workers in the UK and lessening the chance of the British film industry surviving without the support of the Film Council.
It's entirely understandable that the thriving Australian film industry wants to look out for itself and build on the potential collapse of a rival, which makes it all the more frustrating to watch the government recklessly swing the axe towards one of our most culturally and commercially profitable industries. If you want to see our talented actors, directors and crews live to film another day, then please sign our petition to support the UK Film Council and join the resistance!
About The Author