Bafta Longlist: Brits Popular… ish.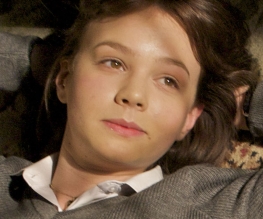 This year's Bafta longlist has been announced, with Brit flicks An Education and Moon proving to be strong contenders. An Education is up for best film along with a bevy of acting nominations, including Carey Mulligan for Best Actress. All in all, Lone Scherfig's tale of a young girl's seduction in 1960's Oxford garnered 17 nominations. Second in the longlist is Tarantino's madcap WWII epic Inglourious Basterds with 15.
Yet besides An Education and Moon, British films seem to be rather conspicuous by their absence. Andy Serkis – up against Morgan Freeman and George Clooney – gets a Best Actor nod for his turn as Ian Drury in Sex & Drugs & Rock & Roll (our fingers are crossed for you, mate). The other main contenders are perhaps a little more predictable – Avatar and The Hurt Locker both get a Best Film look-in, though we're happy to see Neill Blomkamp's District 9 in the mix too.
We're not debating, incidentally, that Avatar isn't a great film. It's just that it's obviously going to sweep the board at the Oscars, and perhaps we're hoping the Baftas to be a bit more, well… discerning. Still, it's sadly indicative of the current state of the British film industry that the longlist turned out like this, and it'll be interesting to see what gets shortlisted – which we'll see on the 19th January.
So, just or unjust nominations? Does the British film industry need a shot in the arm, or just a little gentle persuasion? Let us know your thoughts below.
About The Author