Blair Witch co-director is Under the Bed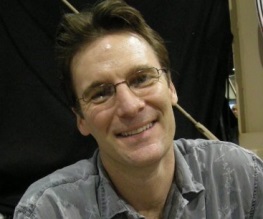 It may seem like old hat nowadays but back in 1999, the "found footage" tactic was the newest form of the Horror genre. Creators Daniel Myrick and Eduardo Sanchez seemed to have hit upon a real crowd pleaser, for both the fans and the production companies. Since then this blueprint of no fabricated sets, no fancy lighting and no big stars has been recreated, most recently in the Paranormal Activity series, reaffirming their inspired game plan and solidly planting them on the ones-to-watch list of horror directors.
But while Sanchez has trickled in and out of our focus with a segment in V/H/S/2, the Fright Meter-winning Lovely Molly and the yet-to-be released Bigfoot-themed Exists, Myrick has been relatively quiet with only 2008's The Objective in 2008 to his name. But that's all about to change; he's signed a deal with Radar Pictures. The project: a "creepy indie thriller" (his words) named Under the Bed based on the true story of parking valet Carlo Castellanos-Feria, who took his stalking to a new level by spending two days under the bed of his victim. Creepy might actually be an understatement for this one.
Myrick will be adopting writing duties along with his directorial responsibilities and casting is already underway in an attempt to get Under the Bed out of the gate in record time.
About The Author