Bollywood Superstar Secured for Great Gatsby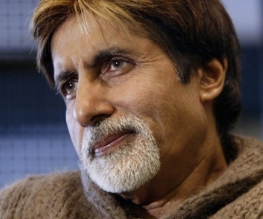 Amitabh Bachchan of Bollywood mega-fame is the latest choice of Baz Lurhmann for his adaptation of The Great Gatsby. Amitabh, who was voted the greatest star of the millennium by a 1999 BBC poll will play Meyer Wolfstein in Lurhmann's 20s glamour picture.
Despite having acted in 180 films and boasting a career spanning 40 years, Bachchan is most certainly not a West household-name. This will be his first appearance in a Hollywood movie and Lurhmann says he is "personally thrilled" to have the star on board. The Moulin Rouge director said "Amitabh's films have made a tremendous impression on my life and work" which is evident from his lavish, Bollywood-inspired scenes throughout Moulin Rouge.
Bachchan will be joining Tobey Maguire and Leonardo DiCaprio for Lurhmann's 3D adaptation which will be hitting our screens in 2012.
About The Author