Keira Knightley and Jude Law to star in Stoppard's Anna Karenina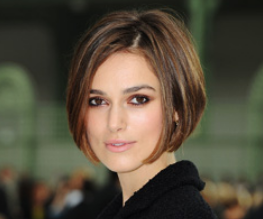 So. Many. Conflicting. Emotions. We've known for a while that Joe Wright (the maker of those films that makes those girls you know cry) has been circling Tolstoy's Anna Karenina, with a mind of casting Keira 'sigh' Knightley as the lead role. Well, it looks like it's all going ahead, and the man writing the screenplay is non other than Tom Stoppard. Tom Stoppard, of Really Good Things fame. Are we excited? We don't even know anymore.
Though Stoppard is predominately known for his work in the theatre (his plays include the brilliant Arcadia and Rosencrantz And Guildenstern Are Dead), he might be more familiar to you as the bloke that wrote Shakespeare In Love. And no matter what your position on period rom-coms, there's no denying that that was a fairly cheerful, classy affair. So does this make him the right person to translate a Russian high-society tragedy for presentation to a mainstream audience? To write words that Knightley can say in a genuinely not-crap way?
And it's not just Keira that's been confirmed for the epic adaptation. Jude Law is locked in to play Anna's long suffering husband Aleksei Karenin, and Aaron Johnson will be taking on the role of her lover Vronksy. So what to make of it? Can Keira bring the fury to one of the most famous heroines in the history of literature? Our hearts say no, but our heads say… no.
The Karenina train is now boarding! First stop – in-joke ville! What do you make of these developments?
About The Author