Bond 24 set for a 2014 release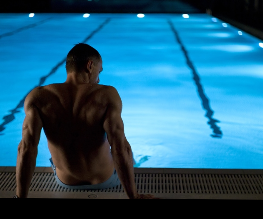 After the financial worries that have dogged Skyfall, meaning that the gap between it and Quantum Of Solace was a hefty four years, we're cheered to discovered that Bond's 24th outing has already been scheduled for the 2014 release. Eon apparently have a lot more money in the bank these days. Splendid.
So the question now is; will Craig be donning those lovely tiny shorts for a fourth time? Technically, his contract only extends as far as Skyfall, so he will be perfectly within his rights to walk away from the franchise that made him a global superstar. But would he want to? We're thinking probably not. In order to create a great Bond legacy, everyone knows you have to put in at least four films. Connery chalked up seven – same number as Roger Moore -and hell even Brosnan managed a healthy four. Surely Craig wants to be on the powerful side of Bond history? Well, we're sure as hell not ready for some bright-eyed young thing to step up to the post (although if we were talking Idris Elba things might be a little different), so here's hoping Craig confirms his involvement with the next outing of the most dangerous agent on her majesty's service. Till then!
About The Author