First trailer for Hick showcases Chloe Moretz, Blake Lively and Eddie Redmayne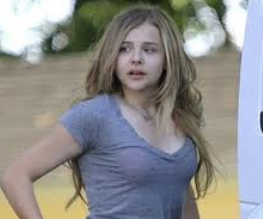 It might be a while to wait before we get a glimpse of Chloe Moretz as Carrie, but at least we can feast our eyes on the first trailer for Derick Martini's Hick. Based on a novel by Andrea Portes, it looks to be a fast-paced road movie showcasing the full talents of rising star Moretz, as well as throwing in some cheeky cameos for us to feast our eyes on. Alec Baldwin, don't think we didn't see you there you saucy thing.
So, Hick centres on Luli; a thirteen year old girl who is determined to escape her small-town life. She embarks on a hitch-hiking trip in the direction of Las Vegas, but – rather unsurprisingly – things don't exactly run as smoothly as she hoped. GO:
For us the trailer feels a little long, but that doesn't take away from the fact that the entire cast seems pretty strong. It's nice to see Blake Lively doing something other than standing near some flattering lights, and there's no doubting the power of Eddie Redmayne in an exciting voice. All in all, it looks like a project worth keeping an eye on. It's opening in the US in May, so all things being well it should hit our paltry shores soon after.
Do you think someone's going to try and sleep with her and it's going to get all Leon-meets-Lolita? Totes.
About The Author