Bradley Cooper finds The Place Beyond The Pines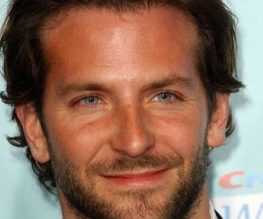 It looks as if Bradley Cooper has found a place where he belongs as he joins Derek Cianfrance's The Place Beyond The Pines, which also stars Ryan Gosling. Both actors are hot (in all senses of the word?), with Gosling's performances in Cianfrance's Blue Valentine and Cannes hit Drive still in the memory, and Cooper with his box office hits Limitless and The Hangover Part II. I'm sure female cinema-goers around the world will faint with Cooper and Gosling on the screen at the same time.
The film will be a Jack London-inspired tale about "fathers and guns… [with] motorcycles and guns in it". Gosling will play Luke, a motorcycle stunt rider who finds out he has a baby and tries to become a father. In order to support the child Gosling's character turns to robbing banks, but crosses paths with a police officer (Cooper) and a simmering generational feud begins. Count us very intrigued.
Cianfrance's film has been described as "The Deer Hunter meets The Godfather" but let's just hope it's good enough in its own right. Cooper is expected to go on and play the Devil in Alex Proyas' Paradise Lost while Gosling will move onto the Gangster Squad once the film has wrapped.
Shooting is expected to start on July 25th in the almost-unpronounceable city of Schenectady, N.Y.
About The Author