Scorsese announced to direct Taylor & Burton biopic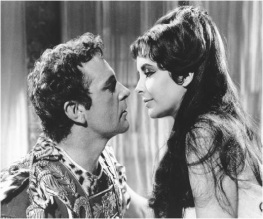 Paramount has gained the rights to Sam Kashner and Nancy Schoenberger's Furious Love. Martin Scorsese has been named as the director of this project which will document the tabloid-worthy love affair of Elizabeth Taylor and Richard Burton.
The two met on the set of Cleopatra (which was troubled enough before these two came along). They were both married when they met, Taylor to Eddie Fischer and Burton to Sybil Williams, but this did not stop them. They conducted their entire affair under the sparks of paparazzi flashes. In 1964 they divorced their respective partners and married each other only to divorce a decade later. This indecisive pair decided to give it another shot in 1975 only to split again on 1976. You simply cannot make stuff like this up – people wouldn't believe it!
No screenwriter has been announced yet but Paramount has the full cooperation of the Burton estate and is hoping the Taylor estate will follow suit.
About The Author