Brittany Murphy 1977-2009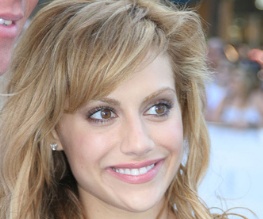 Hollywood actress Brittany Murphy, best known for her roles in Clueless and Sin City, has died at the young age of 32.
Murphy was rushed to Cedars-Sinai Medical Centre in Los Angeles early Sunday morning after her mother found her unconscious in the shower. Attempts to revive the actress from cardiac arrest failed and she was pronounced dead on arrival.
Murphy first got Hollywood's attention with her humorous supporting role in 1995's Clueless, which she followed up with another standout support performance in Girl, Interrupted. Arguably her most interesting and gritty role was as rapper Eminem's love interest in his 2002 semi-autobiographical film 8 Mile.
But poor film choices in the wake of the 8 Mile buzz about Murphy ensured she never really rose above the B-list. Fluffy comedies Just Married (which she starred in with then-boyfriend Ashton Kutcher) and Uptown Girls placed her squarely back outside the serious actress box, while her part in the violent graphic novel adaptation Sin City was well-received but at best a niche role. Of late, her most high-profile work was voicing the character of Gloria in the animated penguin musical Happy Feet.
Recent reports of the actress suggested personal and possibly substance abuse-related problems. She walked off the set of supernatural mystery The Caller last month, with her publicist citing "creative differences" while whispers from the set suggested she got the boot for her difficult behaviour. She was also questioned on alleged cocaine abused in a 2005 interview with Jane magazine, which she vehemently denied: "For the record, I have never tried it in my entire life. I've never even seen it."
Murphy is survived by her husband, British screenwriter Simon Monjack.
About The Author