Bryan Cranston joins Argo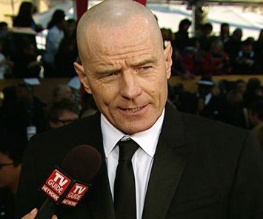 Bryan Cranston is in negotiations to join the cast of Argo, which already has some pretty big names attached to it. First off, Ben Affleck is directing and (guess what) starring in it, George Clooney is producing it, and John Goodman and Alan Arkin are already confirmed on the bill too.
But what film is possibly housing this dream-team? we hear you cry. Argo is, unbelievably, based on the true events of the famous 1979 Iran hostage crisis; or more specifically, on Joshuah Bearman's 2007 article 'How the CIA Used a Fake Sci-Fi Flick to Rescue Americans from Tehran'. Perhaps more aptly named, 'Oh my gosh someone turn this story into a Hollywood film right now'.
For the moment it is unclear who Cranston will be playing, but the chances are it will be one of the six U.S. diplomats who were smuggled out of Tehran through this crazy deception operation. With upcoming appearances in Larry Crowne, Total Recall, Rock of Ages, and the fourth season of the incredible Breaking Bad TV series, Cranston is really coming to life at the moment and it looks like we'll be seeing a lot more of his face. His lovely face.
About The Author