Bryan Cranston joins Kung Fu Panda 3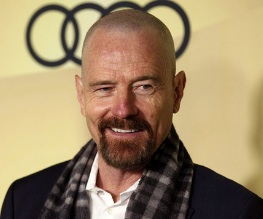 Kung Fu Panda 3 just got infinitely more awesome. Bryan Cranston of Breaking Bad fame has been cast in the third part of the animated franchise. He will be joining Mads Mikkelsen (brilliant!) and funny woman of the moment Rebel Wilson, who have also signed on as voice talent. Their characters are unknown but our money's on Mads Mikkelsen as the obligatory "European bad guy" in a similar vein to Gary Oldman in Kung Fu Panda 2 and Ian McShane in Kung Fu Panda.
Both Jack Black and Angelina Jolie will reprise their roles as Po and Tigress respectively, while Jennifer Yuh Nelson, the director of the previous film, is back on board to direct. Guillermo Del Toro is producing alongside Melissa Cobb. Presently there is no word on whether Dustin Hoffman, Seth Rogen, Lucy Liu and David Cross will return to play Shifu, Mantis, Viper and Crane.
With the Oscar-nominated Kung Fu Panda 2 ending on a surprising note with the arrival of Po's biological father, it'll be interesting to see where DreamWorks take the third film. Hopefully they'll keep the spectacular action sequences and visuals without getting bogged down by the A-list talent that's appearing in it. Kung Fu Panda 3 opens on December 25, 2015 in America with a UK release date yet to be scheduled.
About The Author