Carey Mulligan Cast In My Fair Lady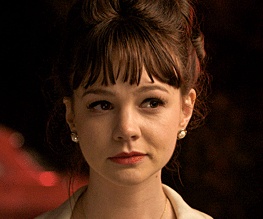 Well, that's a rather interesting change of direction. Earlier in the year we reported that Emma Thompson was writing a re-make of the Audrey Hetburn classic My Fair Lady, but back then the front runner for the main role was Keira Knightley. It seems like since then it's been all change, and now the lucky lady is non other than Oscar nominee Carey Mulligan. And the world can let out a sigh of relief.
Not that we need a re-make to begin with, of course. The classic musical tale of a flower-girl turned classy lady is perfect as it is, and anyone looking to fill the shoes of Audrey Hetburn and Rex Harrison have some extremely large shoes to fill.
So the question is, who in the blinkin heck is going to play Henry Higgins? It's sounding like Emma Thompson is keen for Hugh Grant to take the role, a decision we are less than excited about. Our vote goes to Hugh Laurie, who we reckon would do it bloody brilliantly.
Do you have any opinions on the casting so far? Got any potentials to add? Let us know below!
About The Author