Tom Cruise To Star In Cowboy Flick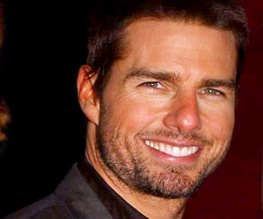 …If his feet can reach the stirrups, that is. Ha. Haha. Sorry Tom, that's not funny.
Word is that Tom Cruise and Renee Zellweger have both signed up for a new western entitled Paper Wings, which sees a rodeo champ falling in love with a country singer. We reckon Tom is playing the singer.
After the massive success of Crazy Heart, it seems that we're primed and ready for another Country love story, and we know from her jaunts in Chicago and Walk The Line that Renee can certainly belt out a tune when she wants to. Still, it's early days yet – and this project has been wandering wild and free for a while now, landing first at New Line before ending up at Sony. So does it have potential?
We reckon that if two of Hollywood's biggest stars are on-board, it wont be long before we hear of more talent knocking at the stable door.
About The Author