Carey Mulligan to star in new Coen brothers project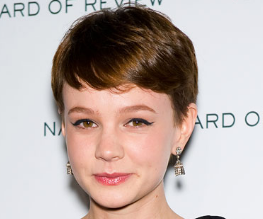 Not content with starring in basically everything we've cared about this year (Drive, Shame, Never Let Me Go), being slender-knee-deep in shooting Luhrmann's The Great Gatsby opposite Leo DiCaprio and being confirmed as Spike Jonze's new heroine (not Oldboy, don't worry), Carey Mulligan is apparently teaming up with the Coen brothers and all. To be honest, we're surprised it wasn't called Wall Street: Carey Never Sleeps .
According to Variety, Mulligan has been locked down to star in Inside Llewyn Davis, the Coen's new folk-music drama. The film already has up-and-coming Oscar Isaac in the lead role as a musician who comes to New York in the 1960s to seek his fortune amongt the lights and the ladies. It's not too much of a stretch to assume that Carey will be a love-interest of some description – and thanks to Shame we already know the doll can sing. We have no doubt that she'll be perfect for the project, partly because the Coen brothers have a knack of selecting the perfect performers no matter what their background (Michael Stuhlbarg, A Serious Man, anyone?), and partly because Mulligan is genuinely marvellous. Stay tuned!
About The Author