CGI Paddington Bear to happen to us all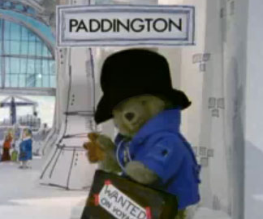 If there's one thing we know about books, it's that they are the boring foetuses of EXCITING MONEY FILMS. Harry Potter producer David Heyman has apparently gotten bored of sitting around accio-ing all his money about, and has decided to take on a CGI adaptation of the much-loved Paddington Bear stories. Paul King of Occasionally Directing The Mighty Boosh fame is going to direct it. We feel a bit tired.
Michael Bond's tales of the marmalade-loving Peru-born weather-ready bear have sold in their millions since their first publication back in 1958, and were the inspiration for a marvellously British TV series beginning in 1975. The original cartoons merged delicate animation with stop-motion, and are SO DAMN CHARMING we can hardly handle it. SO CHARMING DAMMIT:
As producer of all the Potter films, Heyman certainly knows how to make loads of money when it comes to adapting treasured children's books. He had this to say:
"Paddington Bear is a universally loved character, treasured for his optimism, his sense of fair play, and his perfect manners – and of course for his unintentional talent for comic chaos."
Yes. Very astute. The film will be distributed by StudioCanal, and the only good bit of news is that because America won't give a crap about it there's no reason to put any explosions in. PLEASE TAKE CARE OF THIS BEAR.
About The Author