Charlie Hunnam to battle monsters in Pacific Rim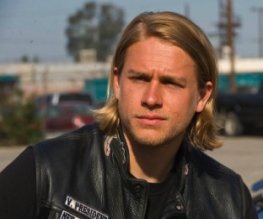 Guillermo Del Toro hasn't had the best few years when it comes to getting projects in front of the camera. After he left The Hobbit over fears with financing, his adaptation of H. P. Lovecraft's At the Mountains of Madness fell foul of budget concerns. Let's hope that with the news that he's begun casting his monster film Pacific Rim.the grey skies are over.
Charlie Hunnam (Sons of Anarchy) is negotiating to play the lead role although what that role is is not yet known. The story details humanity coming under attack from giant monsters and the world uniting and fighting back by building and maintaining highly advanced weapons. As you do, of course, when you have a bug problem this big.
Written by Travis Beacham (Clash of the Titans) there's no word of when filming will commence, IMDb has it listed as in-development with a sketchy release date of 2013. At least with the possible casting of Hunnam, that date starts to look a little more realistic. Pacific Rim will also be the first time Del Toro will be in the director's chair since 2008's Hellboy: The Golden Army.  Guillermo, it's been too long.
Hunnam will next been seen in The Ledge and has just completed Blackbird with Olivia Wilde and Eric Bana. Could be one to watch.
About The Author