Chris Klein set to join American Reunion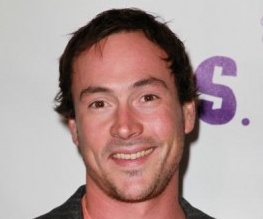 Chris Klein, who played Chris 'Oz' Ostreicher in the first two American Pie films, is inexplicably returning to the fold for fourth official effort American Reunion.
Klein, whose character was cut from American Wedding, joins returning cast members Jason Biggs, Alyson Hannigan, Thomas Ian Nicholas, Tara Reid, Seann William Scott and Eugene Levy (Jim, Michelle, Kevin, Vicky, Stifler and Jim's dad respectively). No word yet on Finch, Stifler's Mom or the Sherminator, but we live in hope.
Actually, no we don't. For God's sake, you lot, what are you doing back again? The American Pie films were funny when we were all about eleven and shouldn't really have been watching them, and doubtless there are some new eleven year olds to giggle at jokes about poo and ejaculation by now, but why can't they just be served up another dreadful straight-to-DVD spin-off? So far we've had American Pie Presents: Band Camp, The Naked Mile, Beta House and Book of Love, none of which have ever been seen by any self-respecting human being, but if you bring another serving of hyper-sexualised dross to the big screen then we'll actually have to go and review it. Can't we just be left with our rose-tinted memories of Jason Biggs fucking a pie to a gnarly Blink-182 soundtrack? You gits.
About The Author