Christopher Eccleston joins Thor 2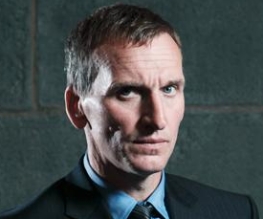 Thor: The Dark World finally has its villain, and we are so pumped – this eases the blow of losing Mads Mikkelson to fucking tellybox-Hannibal, as if that's a legitimate thing people tell Marvel to go fuck themselves for. Christopher Eccleston (Dr Who, Elizabeth) is in final negotiations to play Malekith the Accursed in the anticipated sequel to 2010 Marvel Comics blockbuster Thor.
This doesn't mean we've seen the last of Loki, that fabulously sneering little bitch with a severe inferiority complex; there was no way we, or any other Marvel junkies, would have tolerated the dismissal of the cracking Tom Hiddleston. Luckily, ex-Game of Thrones director Alan Taylor, who is taking the helm of The Dark World, knows a thing or two about keeping an audience happy (coughPeterDinklagecough) and has gone with the Malekith the Accursed storyline from the comics.
Far from the barrel of kittens and rainbows his name suggests, Malekith is traditionally the ruler of the super-menacing-sounding Dark Elves of Svartalfheim, and has some sort of troublemaking Tesseract v.2.0 called the Casket of Ancient Winters. Loki wants this box o'tricks, presumably to punish his prettier-than-him hammer-whore brother and subjugate the entire human race. Personally, we think Loki's massively overestimating the effects a stiff northerly wind would have on Thorèal's shampoo endorsement deal, but that's just us.
Anyway, Thor: The Dark World is filming right now, with Chris Hemsworth, Natalie Portman, Zachary Levi (Chuck), Idris Elba and Anthony Hopkins, and will be out November 8th 2013.
About The Author