Clooney snatches box office crown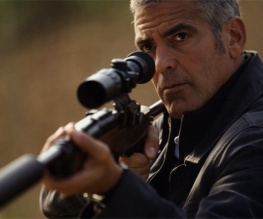 George Clooney's new thriller The American has claimed the box office top spot in the US, marking the end of the summer season in typically lacklustre style.
The Bond-esque action flick, which stars Clooney as an assassin hiding out in Italy for one final job (natch), has made almost $20 million since it opened on Wednesday, pushing 'mexploitation' film Machete into second place with $14m and knocking last week's victor Takers into third.
Machete, based on a spoof trailer from double feature Grindhouse, has been well received, with rare plaudits for Lindsay Lohan's role after years of involvement with a string of extraordinary turkeys. (That's metaphorical turkeys, obviously.) Both Machete and The American are due out in the UK on November 26th, so we've got a fair while to get excited – or totally lose interest – before they shoot/chop their way onto our screens.
About The Author