Dame Edna and Evangeline Lilly join Hobbit cast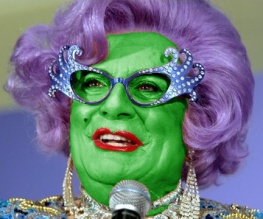 We must be more or less finished with Hobbit casting news now, surely? Peter Jackson has released another of his hotly anticipated Facebook updates from the set of the film, in which he confirms last week's announcements (Luke Evans as Bard and Benedict Cumberbatch as Smaug) and adds a couple of new ones.
Lost star Evangeline Lilly is to play new character 'Tauriel the Woodland Elf' (NOT a love interest for Legolas, we are assured) and Barry Humphries, the originator of classic comic characters Dame Edna Everage and Sir Les Patterson, is to shoulder the role of the Goblin King "in much the way Andy Serkis created Gollum". Humphries' ability to embody outrageous characters is second to none; we'll be genuinely interested in his performance.
Thoughts? Opinions? Why not vent the contents of your head onto the comments box?
About The Author