Dan Aykroyd confirms Ghostbuster 3 casting rumours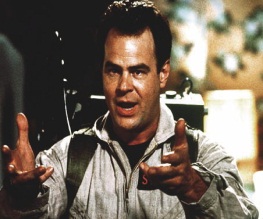 While we already knew that both Sigourney Weaver and – I'll believe it when I see it – Bill Murray are set to return for Ghostbusters 3, a recent interview with Dan Aykroyd sees the actor also respond to a number of less resolved casting rumours.
With the last week seeing the rumourmill churning out names such as Bill Hader (Superbad) and Anna Faris (The House Bunny) – Aykroyd has confessed that each of the aforementioned are indeed "strong possibilities". Both actors lent their voices to 2009's surprisingly strong Cloudy With A Chance Of Meatballs.
Interviewed on WGN Radio Chicago (via Bloody Disgusting), the Ghostbuster previously known as Dr. Raymond Stantz in the fan favourite franchise also name-dropped Dollhouse's Eliza Dushku – a rumour that has become inextricably linked with the upcoming threequel.
All being well, Columbia Pictures are currently eyeing a May 2011 start date.
About The Author