Daniel Radcliffe gets the Horn(s)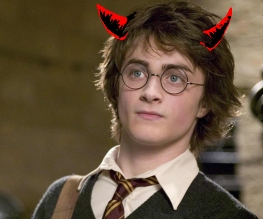 Fresh from scaring people silly with The Woman in Black, it seems Daniel Radcliffe isn't quite ready to let the magic go yet just, having signed up for the adaptation of Joe Hill's supernatural thriller Horns. Radcliffe will play protagonist Ig Perrish who is accused of raping and murdering his girlfriend. After a night of heavy drinking he wakes to discover he has grown a pair of horns that make people confess their sins and give in to their most unspeakable impulses, which is handy-dandy when you're on the hunt for your girlfriend's killer.
Directed by Alexandre Aja (Switchblade Romance, Piranha 3D) you can expect this one to be a bit of a violent gore-fest. Keen to start filming in the autumn, Aja claims Horns is 'a wild ride of sin and crime, with a love story in its heart'.
Radcliffe will next be gracing our screens as Beat poet Allen Ginsburg in Kill Your Darlings which is due for release next year.
About The Author