David Yates to direct The Hobbit?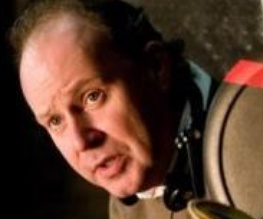 Crimety, it seems the team of The Hobbit are taking a lot of inspiration from LOTR – the only thing missing from this endles production quest is a tromp around Mordor. With various stoppings, stallings, funding problems and director drop-outs, we're beginning to wonder whether The Hobbit will ever get made. And the most recent rumour? That David Yates – director of the last four Harry Potter films – will step up to helm it.
In terms of timing, it couldn't be more perfect – Yates has just wrapped on the final Potter film (part two of Deathly Hallows) and is currently looking round for his next project. And according to rumbles on the web, he's the favourite to take on The Hobbit after director Guillermo Del Toro dropped out due to pressure from other projects. Well, Yates certainly has lots of experience dealing with the magical and bearded, and with Peter Jackson ever watching as producer, this could be quite an exciting development. Still, as yet it's only a rumour, so we'll sit on this one until we can confirm more details.
Would David Yates be your Hobbit director choice? Let us know…
About The Author