Depardieu to play Strauss-kahn in controversial new film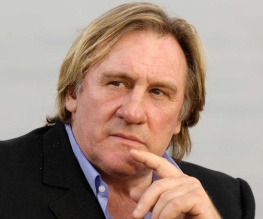 Legendary French actor Gerard Depardieu (most recently known for Potiche, Mammuth and pissing on a plane) is to play disgraced former IMF chairman Dominique Strauss-Kahn in a new film.
Director Abel Ferrara (Bad Lieutenant) told Le Monde that as well as Depardieu, Isabelle Adjani (who holds the record for most César awards for Best Actress with five to date) has been cast as Strauss-Kahn's wife Anne Sinclair.
'DSK' rocked the European political establishment in May 2011 when he resigned as chairman of the International Monetary Fund after being accused of raping a maid in a New York hotel. The charges were eventually dropped, along with Strauss-Kahn's widely-rumoured plans to run for the French presidency later this year.
Ferrara has been pushing the project virtually since the scandal broke last summer, soldiering on despite the concerns of his producers Wildbunch. Given his track record of making uncompromisingly gritty and visceral films, we're very interested to see how he'll handle such delicate subject matter. More on this as and when!
About The Author