Depp confirmed for the role of Tonto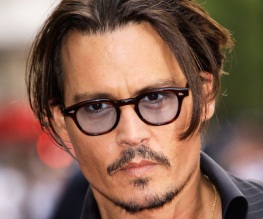 It's official! Johnny Depp has signed up to play the role of Tonto in Disney's new Lone Ranger movie franchise. With Gore Verbinski named as director and Jerry Bruckheimer producing, it looks set to be a reunion of all the elements that made the first three Pirates of the Caribbean movies such winners.
Made famous in the 1950s, the original TV show starred Jay Silverheels as Tonto, the Lone Ranger's faithful Native American companion, with Clayton Moore as the Ranger himself. Though it is still unclear who is going to be given the title role this time around, rumours have been circulating that George Clooney is a possibility, which if true could prove a pretty interesting choice.
Depp and Verbinski, have just finished work on the CGI animated Rango, the tale of a chameleon aspiring to be a swashbuckling hero in the Wild West. It's been said that the character of Rango bears an uncanny physical resemblance to that of Depp in the movie Fear and Loathing in Las Vegas, and with yet another big budget Disney action adventure now on his hands, it's looking like Johnny's going to have to be extra careful not to start repeating himself!
Rango is due for it's UK release in March 2011, and the latest Pirates of the Caribbean instalment, On Stranger Tides will follow in May 2011.
About The Author