Diane Lane is Martha Kent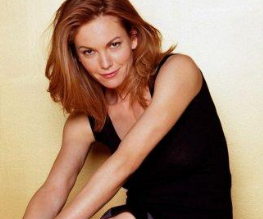 A week or so ago we brought you the rather excellent news that Kevin Costner was going to be filling the supportive shoes of Papa Kent in the new Superman film. We can now tell you that Clark also has a mother, and her name is Diane Lane. Well, actually her name is Martha Kent, but you know what we mean.
Zach Snyder seems pretty pleased with his choice, stating
"This was a very important piece of casting for me because Martha Kent is the woman whose values helped shape the man we know as Superman.We are thrilled to have Diane in the role because she can convey the wisdom and the wonder of a woman whose son has powers beyond her imagination."
You might know Miss Lane from her roles in Unfaithful and Secretariat, but even if you don't it's rather clear from the above pic that ol' Ma Kent is getting sexed up. Kevin, you're a lucky, lucky man…
A good choice? Or is this Superman casting all getting a bit too seductive for your liking?
About The Author