Jason Momoa in talks for Batman vs Superman role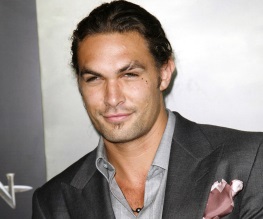 Well, this is just getting silly. First we heard that Batman and Superman were going to be in a film together, then that genuinely good actor Ben Affleck would be shrugging on the Batsuit alongside Henry Cavill, this decade's most overrated man. THEN the gossip about Nightwing started. Then they cast some awful spod as Wonder Woman. And now the rumours say Jason Momoa – Conan the Barbarian, Khal Drogo, big wall of muscle with no talent Jason Momoa – could be joining the cast. Give us strength.
There's no word yet on who Momoa could be playing, although wiser geeks than us seem to think he'll either be nasty bastard Doomsday or muscular extraterrestrial the Martian Manhunter (he's another goody, because we definitely don't have enough of those yet). More on this ridiculous story as it develops.
Are you sick of Batman vs. Superman yet? We're getting there.
About The Author