Disney To Make Maleficent Movie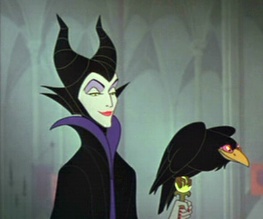 Who the blinking heck is that, you ask? Come now, how many weeks has it been since you last watched Sleeping Beauty? Feeling shameful? Yeah. You should be.
Disney are planning to make a movie from the point of view of the ultimate bad-gal – Maleficent, the woman who curse the beautiful dozy maiden Sleeping Beauty to sleep forever. And she turns into a dragon quite a lot, which is also pretty bad-ass. It's sounds very Wicked to us (ie the musical that tells The Wizard Of Oz from the wicked witch's point of view. Not that we've seen it. Or own the soundtrack.)
The only problem as far as we can see is that the screenplay is being written by Linda Woolverston – the woman who penned the Alice In Wonderland screenplay, which was undoubtably the weakest part of the Burton epic. Will she step up her game when writing from the baddie's POV? Only time will tell.
Excited about Maleficent? Do you often openly deny having any musicals on your ipod? Let us know below.
About The Author