New Toy Story 3 Characters Revealed!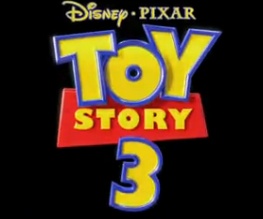 Getting bored yet? Neither are we. Yes, yes it is vaguely patronizing to be spoon-fed tiny droplets of information about upcoming films like hungry chicks tweeting madly at their mother, but you know what? This is Toy Story. All bets are off.
The next two characters to be revealed are Dolly the ragdoll and Mr Pricklepants (a very, very good name). And this time, they come shrink wrapped with their very own descriptions! Enjoy the shameless marketingy goodness!
Dolly
"Dolly is a soft and sweet dress-up rag doll, and is the perfect gift for any young child! Her floppy body and sunny smile will make her an irresistible new member of your family. Dolly has purple hair, googly eyes and gently blushing cheeks. She comes with a pretty blue dress, but templates are included to create and sew your own outfits! Machine washable on gentle cycle."
Mr Pricklepants
"Frolic your afternoons away on woodland adventures with Mr. Pricklepants! This charming lederhosen-wearing hedgehog is from the Waldfreunde collection of premium imported plush toys. He may look prickly, but the plump and fuzzy Mr. Pricklepants is made strictly for cuddling! Hand wash and air dry. Restore fluffiness with fingers. Made in Germany."
Is your anticipation growing with every pic, or waning with the constant innundation?
About The Author