'Don't Be Afraid of the Dark' teaser trailer released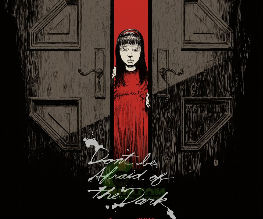 The teaser trailer for the Guillermo Del Toro produced Don't Be Afraid of the Dark has been released.
The film is a remake of a 1970's shocker, and will star Katie Holmes and Guy Pearce who move their family into a 19th century mansion they are restoring – only for their daughter, Sally to discover there are monsters residing there. Sally needs to convince her parents that she is not making it all up, before the creatures drag Sally and her parents into the house's dark depths and consume them. Check out the trailer below:
On paper, it sounds like a great dark fairytale, reminiscent of Pan's Labyrinth, but to us the teaser trailer felt more like it was promoting some cheap shocker as opposed to some dark and twisted Del Toro magic. Still, the thought of seeing Katie Holmes consumed by weird little monsters is always appealing.
Don't Be Afraid of the Dark is set for release January 2011
About The Author