Film News Roundup – 9th July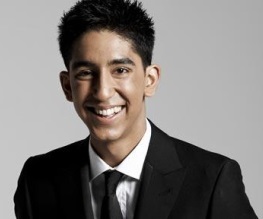 Hello! Welcome to our newest feature – a daily digest of the most important film news to have crossed our desks between us waking up and starting to think longingly about the pub. Expect posters, trailers, casting news, complaints about Kristen Stewart still getting work and at least one thing about The Rock, or your money back. In fact, let's start with him – nothing bad ever starts with The Rock!
Dwayne 'Not actually a demigod' Johnson today tweeted this gleaming photo from the set of Hercules: The Thracian Wars, in which he plays Philoctetes (lol jk). Click to enlarge, and to wonder whether that actinic glare is actually the sun being refracted off one mighty Rock testicle; The Thracian Wars won't be out for over a year, so we have plenty of time to speculate.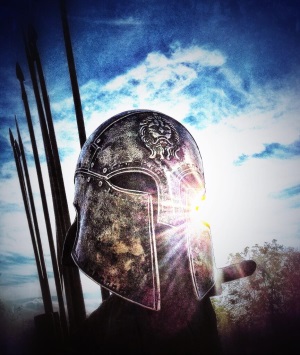 We're mildly excited by the news that Dev Patel could be joining Chappie, District 9 director Neill Blomkamp's third feature (following the imminent Elysium, starring Matt Damon as the baldest baddest man on postapocalyptic Earth. Best Exotic Marigold Hotel star Patel is in talks to take the lead role as a human (seriously, that's all we know), opposite Blomkamp favourite Sharlto Copley as a robotic policeman. Standard.
The sensational new trailer for Lovelace, possibly the first non-exploitative piece of cinema ever to be connected with the famously gag-reflex-free porn star Linda Lovelace, has just landed in advance of the film's UK release on August 23rd. We're actually really excited about this – Amanda Seyfried has repeatedly proven herself to be more than just eyes and tits, and Lovelace looks at least three times as clever as it is full of awkward blowjob shots. That's a good ratio – try finding a cabinet meeting that works out that well. OOH SATIRE!
We've not got a lot to go on with this next bit of news, but we're excited anyway – Guillermo Del Toro has hinted that Charlie Kaufman could be writing the screenplay for his long-shelved adaptation of Kurt Vonnegut's seminal novel Slaughterhouse Five. Del Toro is back in cinemas this week with Pacific Rim, but once he's polished off his next project Crimson Peak it sounds like he and Kaufman could finally be making a million opinionated teenagers' dreams a reality. But nothing's certain yet – as Del Toro said, "The studio will make it when it's my next movie, but how can I commit to it being my next movie until there's a screenplay? Charlie Kaufman is a very expensive writer!"
Yesterday's biggest poster news was the new one-sheet for Spike Lee's controversial Oldboy remake. Here at BFF we're not sold on Lee's ability to do anything any more except whine about racism, but there's no denying that the poster is dynamic (although Josh Brolin looks like all sorts of idiot in those sunglasses). Click to enlarge – and we do mean enlarge, you might need an extra monitor to see the whole thing – and don't forget to chime in with your opinion in the comments.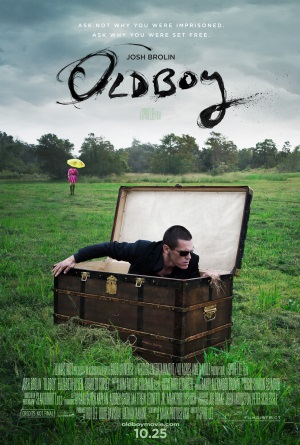 From the debatably artistic to the unquestionably prurient, we've just found out that The Fighter writers Paul Tamasy and Eric Johnson have snapped up the rights to an as yet unpublished book about the Boston Marathon bombings earlier this year. Lest we forget, the bombings killed three people and injured 264 others, and although one of the suspects died in the ensuing police manhunt the other – his younger brother – has yet to face trial. Best For Film can hardly wait for Michael Bay to make a Transformers spin-off about Sandy Hook, because sometimes Hollywood is just revolting.
Gosh, that was miserable. In substantially less grim crime-related news, the adaptation of Irvine Welsh's unforgettably brutal novel Filth has just got a new poster featuring star James McAvoy (who plays sadistic drug-fuelled Edinburgh policeman DS Bruce Robertson) riding a pig. As you do. We did all our gushing about how this is going to be the best film ever when the teaser trailer landed, so we shan't repeat ourselves – click to enlarge.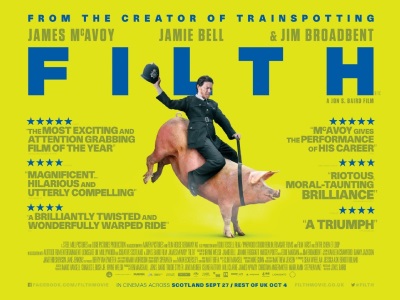 Finally, there's a new clip from The Wolverine (COME OUT FASTER, THE WOLVERINE), which we present without comment. Almost without comment. Does "OH MY GOD THIS LOOKS INCREDIBLE" count? We hope you like trains (and ninjas, and death):
That's all from us – see you tomorrow for another dose of all the film news you'll ever need!
What do you make of today's happenings in cinemaland? Let us know below!
About The Author