Dracula and Jack the Ripper get ready to face-off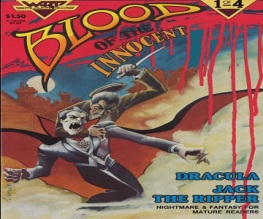 Inferno Entertainment has come aboard to finance Victorian era horror-thriller Blood of the Innocent. Breck Eisner (The Crazies) is attached to direct and Bill Marsilii (Deja Vu) is writing.
Based on the acclaimed indie comic by Mark Wheatley, Rickey Shanklin and Marc Hempel, Blood of the Innocent will be set in Victorian London, where a wayward Britannian prince secretly undertakes a mission to save England from a blood-sucker invasion, only to go down in history as the infamous serial killer Jack the Ripper.
Marsilii's pitch has poor old Jackie boy pitted against both Dracula's brides – and public misconception, and the storyline sounds like just the perfectly warped tale that Queen Vic's grandson and prime Ripper suspect – Prince Albert Victor Christian Edward – could have benefited from.
Too bad the royal spin-doctors aren't that imaginative.
About The Author