Dynasty star Christopher Cazenove dies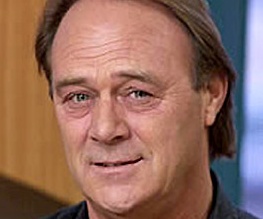 The actor Christopher Cazenove, best loved for his work in the 1980s American soap Dynasty, has died after a battle with septecaemia.
He contracted the disease in February and since then had been fighting it in St Thomas's hospital in London. His agent released a statement on behalf of his family and girlfriend stating that he "died peacefully surrounded by his loved ones". He was 66 years old.
The Winchester-born actor first found fame as Charlie Tyrrell in 1970s mini-series The Duchess of Duke Street. He continued his success in the 80s, with TV roles in Kane and Abel and Jenny's War. But his real break came when he appeared in as Ben Carrington in the US soup Dynasty, bringing him international fame and fans worldwide. Off the back of this success he scored roles in films Three Men and A Little Lady and A Knight's Tale. He also appeared regularly on the stage and on radio.
He was married to actress Angharad Rees for more than 20 years, and they had two sons together, Linford and Rhys.
About The Author