Ed Westwick to play Tybalt in new Romeo and Juliet adaptation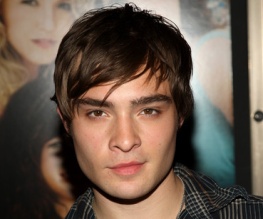 When is Hollywood finally going to get bored of those star-cross'd lovers, eh? Not content with the fifty or so R&J-centric films which have been released over the last century, yet another big name adaptation is gearing up to add its two-penn'orth to the already bloated Wikipedia list – and for the first time ever, it will be possible to include a Shakespeare play in a casting Venn diagram with Gossip Girl.
That's right – Ed Westwick (Chalet Girl) is set to play Tybalt opposite Hailee Steinfield's Juliet in the (admittedly not very Hollywood) production, directed by Carlo Carlie (Flight of the Innocent) and due to begin shooting in Italy this summer. Holly Hunter is also onboard as Nurse, whilst Julian Fellowes (Gosford Park, Downton Abbey) has written the script. We just don't know how to feel…
Do you think this will be a worthy addition to the existing glut of Shakespeare movies, or just a footnote to Gnomeo & Juliet? Let us know below!
About The Author