Eddie Redmayne joins the cast of Les Mis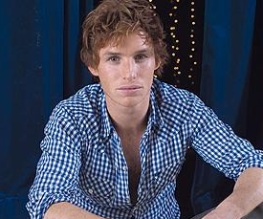 Did you know that they're making a screen version of Les Miserables? Of course you did. We've been telling you for weeks. Did you know that Eddie Redmayne is taking on the role of Marius? No, you didn't; we only just found out ourselves.
This casting bombshell, however, fails to surprise us, as this is the movie that seems to star absolutely everybody in the entire world (especially those without any singing abilities whatsoever).
Redmayne is hot news at the moment thanks to his starring role opposite Michelle Williams in the upcoming biopic My Week With Marilyn, which has thrown the fresh-faced actor deep into Oscar discussions. Can he sing? We've heard he can. He looks like the sort of person who can, doesn't he? Does it matter? Not if Anne Hathaway is still planning on being Fantine, it doesn't!
The Tom Hooper-directed musical for Universal Pictures will also star Hugh Jackman as Jean Valjean, Russell Crowe as Inspector Javert and Helena Bonham Carter as Madame Thenardier. And possibly Emma Watson, but we've got our fingers crossed for the news that she's just a very dodgy red herring.
Looking forward to Les Mis? Hating the casting choices? Good good; let us know below.
About The Author