Edward Norton to play Bourne's new nemesis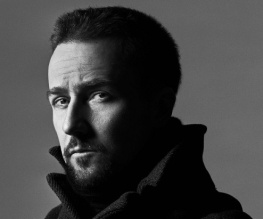 Edward Norton has reportedly signed on to Matt Damon-free spy spinoff The Bourne Legacy – and for the first time in years, he'll be playing a bad guy!
Norton's last villain was Steve in the 2003 Italian Job remake, so it'll be interesting to see how he steps back into his naughty shoes opposite new star Jeremy Renner (and possibly Mrs Bond!).
Renner himself is apparently determined to weld every shadowy action hero in the world into one infrared-goggled Megazord he can put on his CV, as he has now apparently inherited not only the Bourne franchise but also Tom Cruise's even more lucrative Mission: Impossible gig. Maybe he could give one of them to Norton – anything to keep him from moping about Mark Ruffalo taking his big green mate…
About The Author