Elizabeth Olsen, Anton Yelchin & Dakota Fanning join forces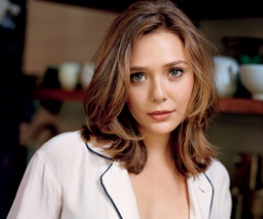 Now in some ways it's a real shame that Elizabeth Olsen is getting all the attention purely because she starred in the completely brilliant Martha Marcy May Marlene, whilst her poor sisters are forced to the sidelines despite one of them (whichever) showing up in Beastly. Oh Beastly. Anyway, The Good Olsen has signed on to a new drama alongside Dakota Fanning and Anton Yelchin. Both of whom are also good. Good.
Naomi Foner, who wrote Losing Isaiah, will be at the helm of the project, currently entitled Very Good Girls. The premise is as follows – two best friends (Fanning and Olsen) decide to lose their virginities before the end of the summer, but things go awry when the girls end up falling for the same boy (Yelchin). It all sounds rather more American Pie than we'd initially hoped, but Foner seems confident that it's about a lot more than just that:
"The film deals with female sexuality and friendship in a way we haven't seen before. These girls will be stunning young women in a couple of years, but they've struggled through high school with only each other. Most of us have been there. This is the summer where they finally get to touch real life."
OK, well, we have faith in all three lead performers, so we'll put any doubt-mongering aside for now, and concentrate on the fact that the lovely Anton Yelchin will be hitting our screens very soon in the fabulous <emLike Crazy. Bring it, you terrifyingly young talented people.
About The Author