Empire and Tiger Beer team up for Undiscovered Treasures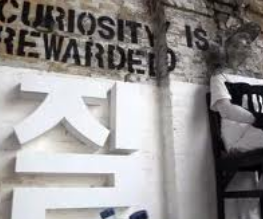 Remember last year there was that bit of ruckus in London town about some "Know The Not Known" art installations? It had some rather exciting posters, showcased some undiscovered talent in art and music, and made us all go "really? Tiger beer? Huh."? Well, the team behind that are back, and have decided to join forces with Empire Magazine to host a series of events celebrating the best of independent film. Jolly good.
The exclusive screenings will be held at London's Soho Hotel; each providing the opportunity of a Q&A session with the producers, directors and writers involved. Undiscovered Treasures kicked off in June with Rupert Wyatt's The Escapist – a uniquely crafted British prison break drama. The second film in the series is Heartless: a menacing and magical psychological horror directed by the utterly crackers (and brilliant) Philip Ridley.
Empire and Tiger are providing ticket winners the chance to re-visit this work in the unique surroundings of the Soho Hotel with a pre-film drinks reception included. The screening will take place on Thursday 28th July and will be followed with by an exclusive Q&A with Philip Ridley himself. It should be a damned interesting evening for anyone interested in stage or screen – Ridley has massive of experience not only in film, but in writing for theatre (as anyone who has seen The Fastest Clock in the Universe or his black-as-pitch The Pitchfork Disney will attest) as well as writing children's books such as Krindlekrax and Scribbleboy.
For free tickets to this unique event, head over to the official Facebook page. For or more information on the film head straight to Empire . 28th July. You have been told.
About The Author