End of Watch's David Ayer to direct WW2 drama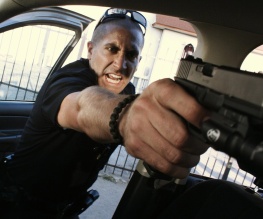 David Ayer, who recently directed cop drama End of Watch, is now to write and direct a World War 2 action movie called Fury. Set in 1945, the film follows five American soldiers in a tank, fighting off the German forces as the Nazi regime collapses. Ayer has said of the project "What these men went through is worthy of a complex, honest portrayal. This will have incredible, visceral action and complex rich characters. I plan to bring tank combat to life in a way that lands with a modern audience."
David Ayer made a name for himself by writing the screenplay to Training Day in 2001, which won an Oscar for Denzel Washington's performance as a corrupt policeman. He then went on to direct Harsh Times and Street Kings, both about the LAPD or authority figures gone bad.
Ayer has just finished filming Ten, an action film with Arnold Schwarzenegger. It was written by Skip Woods, writer of A Good Day to Die Hard and X-Men Origins: Wolverine. It will be released in cinemas next year.
Did you enjoy End of Watch? Are you a fan of David Ayer? Let us know.
About The Author