Errol Morris to give BAFTA Lecture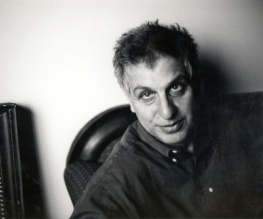 If there are three things that we absolutely love here at BFF, they're documentaries, lectures and lying about what we love. Well, luckily for us and our fictional interests Errol Morris, multi-award winning documentary maker extraordinaire, is coming to deliver the annual BAFTA film lecture on Sunday 6 November.
You may recognise Mr Morris from such documentaries as The Thin Blue Line, A Brief History of Time, or Fog of War. You might also recognise him from the quite frankly ridiculous number of awards he's acquires: a Sundance Grand Jury Prize, a the Silver Bear at Berlin International Film Festival, not to mention an Independent Spirit Award, and a Best Documentary Academy Award.
He'll be delving deep into his stellar career to share his experiences of being amazing. He might also be discussing documentary film-making: giving out tips and, if you're very good, possibly even tricks.
Sound like a tasty treat? Then head on over to BAFTA next Sunday and see for yourself.
About The Author