Evil Dead sequel is on the way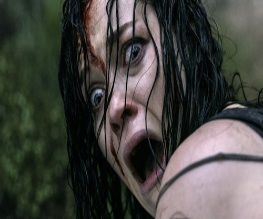 Evil Dead hasn't even hit cinemas yet and there's already talk of a sequel. After the film premiered at SXSW at the weekend to rave reviews, writers Rodo Sayagues and Fede Alvarez announced that a follow up to Evil Dead is in the works. In the next film, they plan a lot more grisly goings-on around their new star Jane Levy.
Sayagues revealed: "She's in for a lot more punishment. Fede and I are writing that now. We are in a very preliminary phase of that project but yes we're working on it. It's going to directly follow this one and is going to be a whole different story. It's going to be more over-the-top; the escalation is going to continue."
Meanwhile Bob Tapert and Bruce Campbell, the producer and star of the original Evil Dead series are fuelling rumours that a fourth installment in the original series is on its way – in the form of Army of Darkness 2. Campbell remains convinced that original Evil Dead writer Sam Raimi will be on board, despite protests from Raimi to the contrary. "Sam threatens this every six months. I've heard it a thousand times," Campbell said recently. "It may happen, who knows? I'm never going to say no." That sounds promising to us.
Would you be interested in an Army of Darkness 2? Let us know in the comments.
About The Author