Fassbender to work with Boyle on Trance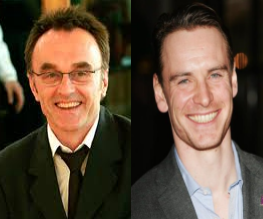 Michael Fassbender seems to be having a pretty good time of it these days. The German born, Irish accented actor who's already set to star in Ridley Scott's pseudo-Alien prequel Prometheus and will soon be giving us a (ahem) magnetic performance in the upcoming X-men: First Class, has now been confirmed for Danny Boyle's new project, Trance.
The film is a heist caper set around a group of robbers that steal a prized painting from an auction house only for their inside man to get a nasty thonk on the head, losing all memory of where he hid it. The 'trance' part refers to the heisters' attempts to trigger the bloke's memory through –wait for it – hypnosis. What a calamitous, riotous ruddy affair this looks set to be!
With Danny Boyle taking the lead, however, we're sure it'll be pretty darn cool. Remember when he announced he was doing a film about a guy with his arm trapped under a boulder? Or a film centred on an Indian version of Who Wants To Be A Millionaire? Madness! We said. What fools we were…
Boyle will be halting the editing of the film for his Olympic opening ceremony duties, however (do us proud, Danny), so Trance will likely not hit our faces until March 2013.
About The Author